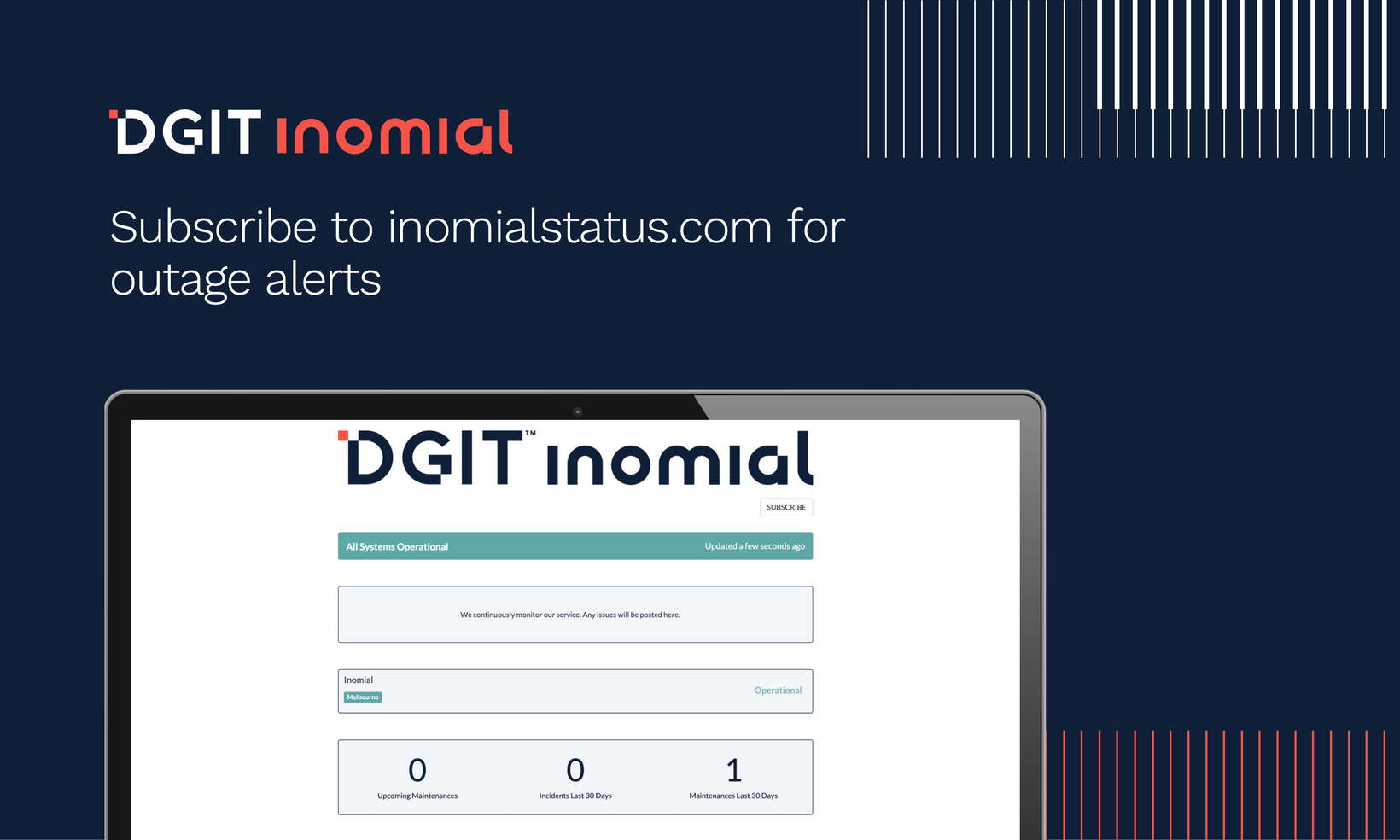 DATE:

AUTHOR:

The DGIT Systems team
Subscribe to InomialStatus.com for outage alerts
DATE:
AUTHOR: The DGIT Systems team
The Inomial Operations team has just launched InomialStatus.com – a dedicated page for Inomial status updates, where you can subscribe to be notified of any planned or unplanned outages.
On this page, we provide a live view of the operational status of Inomial systems, including external services such as AWS and Cloudflare.
If any issues arise, they will be posted to this page, and subscribers will be notified via email.
We'll also use InomialStatus.com to notify you of any planned maintenance windows that may affect the status of Inomial systems – for example, important upgrades that my require a brief period of downtime.
Updates released on InomialStatus.com will include the reason for the outage, the services that will be disrupted, and the outage time and its expected duration.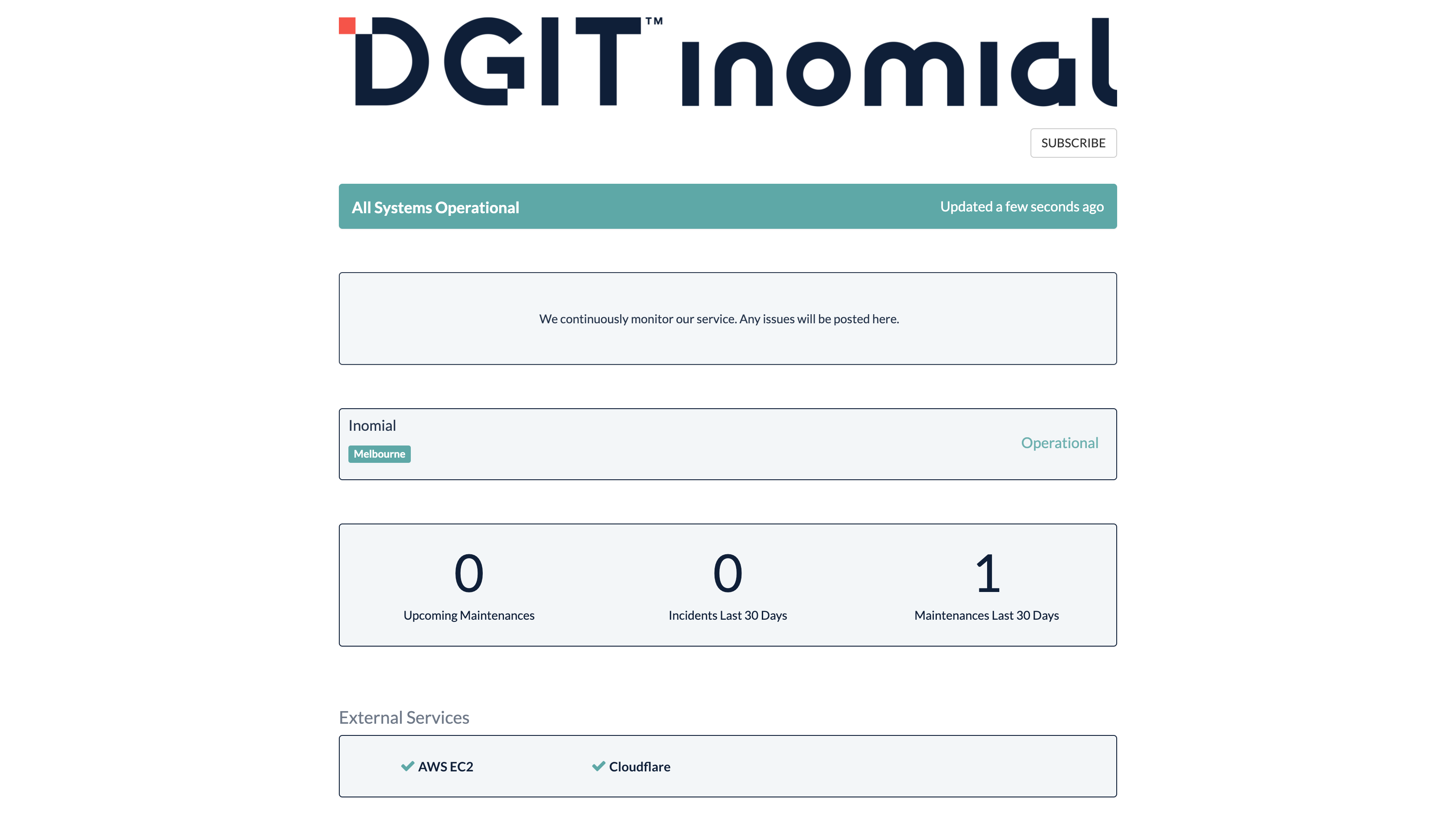 To subscribe to InomialStatus.com, click the Subscribe button in the upper right of the page and you will be prompted to enter your email address.