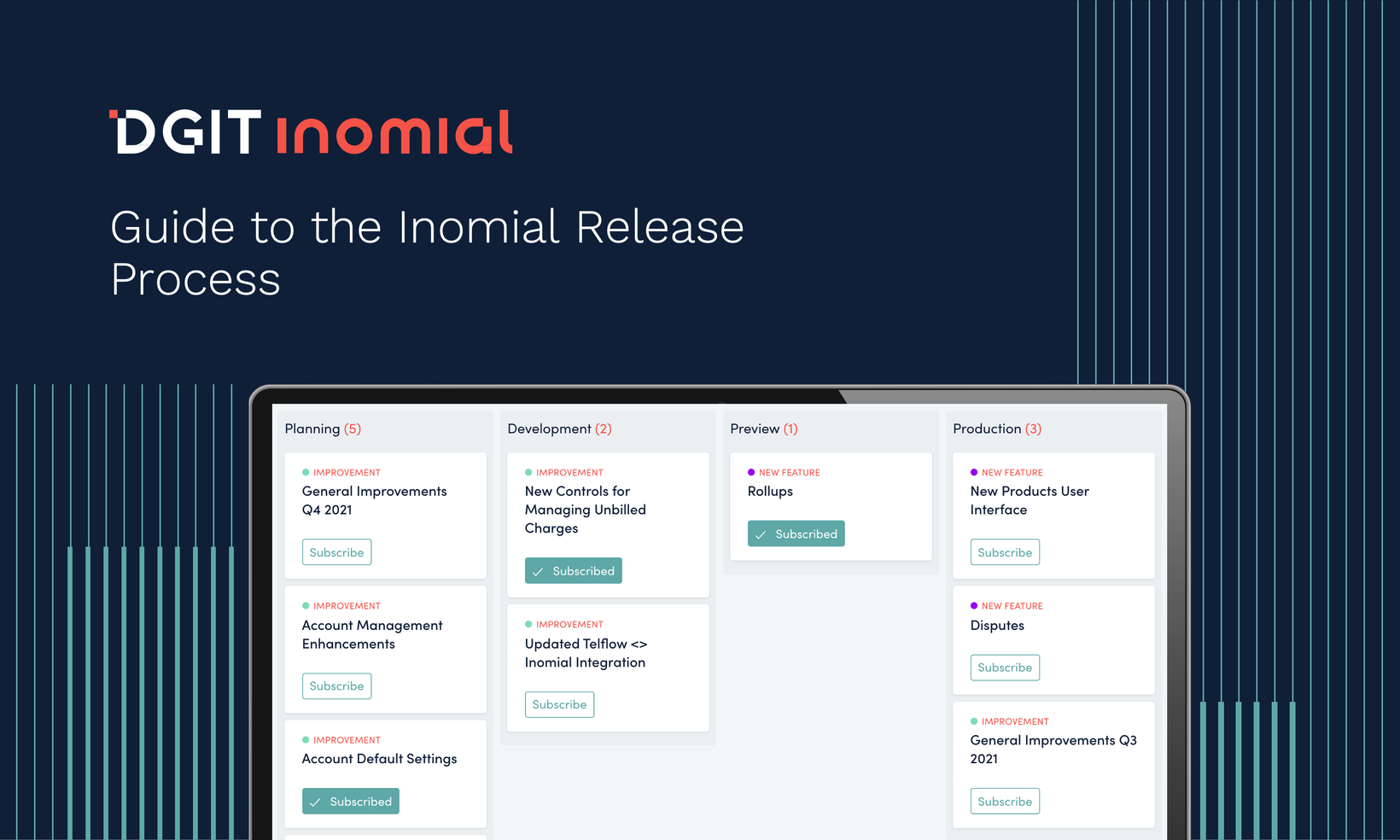 DATE:

AUTHOR:

The DGIT Systems team
Inomial Roadmap & Release Process
DATE:
AUTHOR: The DGIT Systems team
The Inomial roadmap is now available at updates.inomial.com.
When a work item is on the roadmap, it progresses through four major stages: Planning, Development, Preview, and Production.
The guide below outlines what each of those stages mean, and how you can provide feedback on new features and improvements during the Preview stage.
Planning – The work item is being scoped out and designed. This process may include wireframes of UI elements, design documentation by developers, and kickoff meetings to familiarise the team with the planned feature. This stage may also include consultation with customers to ensure we are on the right track.
Development – The work item is being actively worked on by our development team, and tested by our QA team.
Preview – The work item has been made available in the Preview release stream for selected customers, but has not yet been accepted by the QA team and other stakeholders. The item may therefore be subject to minor changes before moving to production. If you're subscribed to updates for the Preview category in LaunchNotes, you'll get an email when something moves into Preview, and the announcement will include the target date for Production. If you want to provide feedback or if you find a bug, this is the time to reach out – depending on where you are in your solution implementation lifecycle, you can get in touch with your account manager, your DGIT Professional Services contact, or Inomial Support.
Production – The work item is now available in the Production release stream, and is available for all customers. You can still provide feedback on new features and improvements during this phase, however it may be more difficult for us to implement changes – so it's better if you can reach out during the Preview stage.
Read more about our new Announcements hub, and find out how to subscribe to updates here.