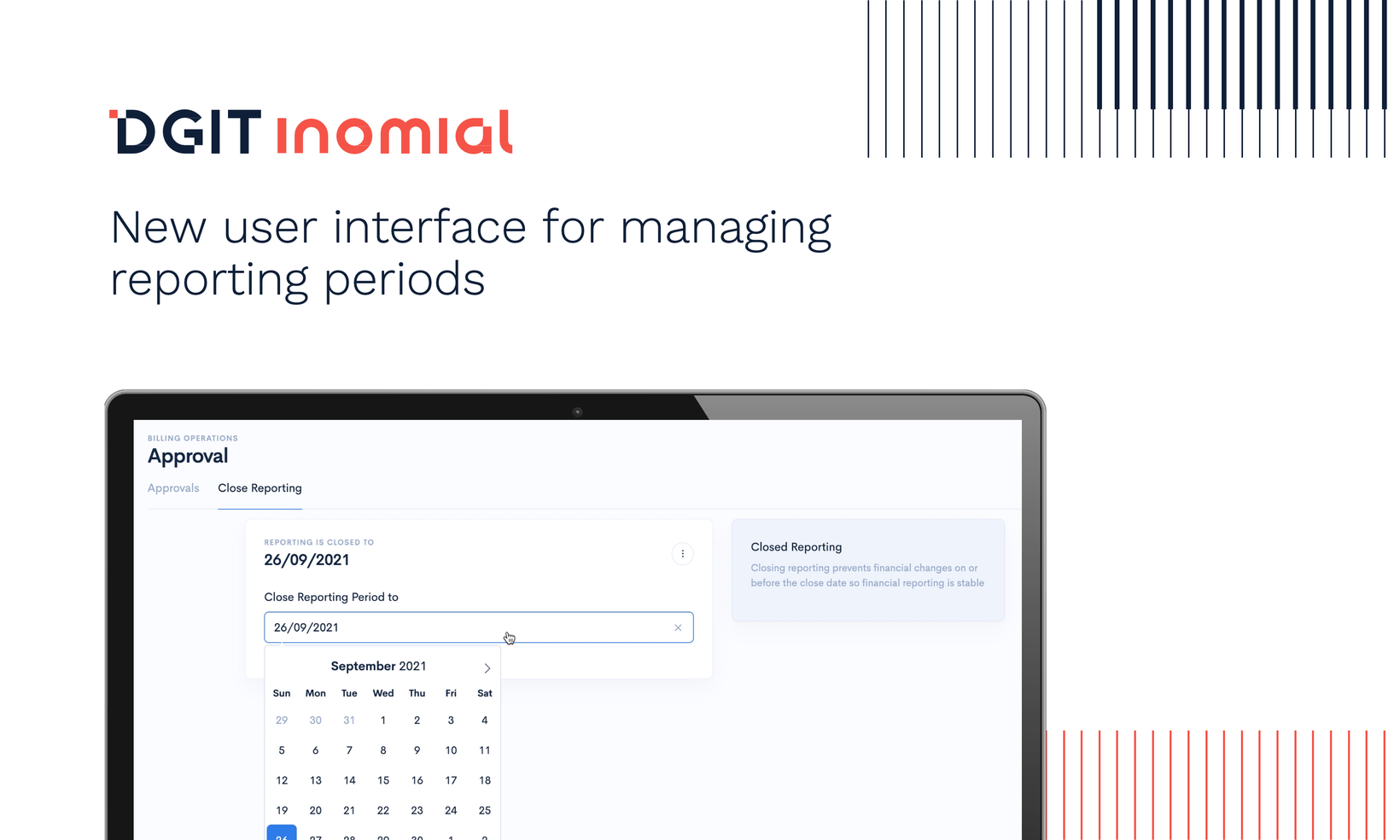 DATE:

AUTHOR:

The DGIT Systems team

RELATED ROADMAP ITEMS:
New UI for managing reporting periods
DATE:
AUTHOR: The DGIT Systems team
We've added a new user interface in Inomial Billing Operations that can be used to view and manage the reporting close date. This UI can be found in the Approvals page in the new "Close Reporting" tab, as shown in the screenshot below.
In this tab, the current reporting close date is displayed – in the example below, you can see that reporting closed on 26/09/2021.

From here, users with the relevant permissions can roll the reporting close date backwards in time by clicking the button on the right, selecting "Close Reporting Period to" and then choosing a date from the date picker, as shown below. You will not be able to select future or current dates in this step.
When you select an older date, Inomial displays a warning message to let you know that moving the date back can mean that reports that have been previously generated may not be accurate anymore.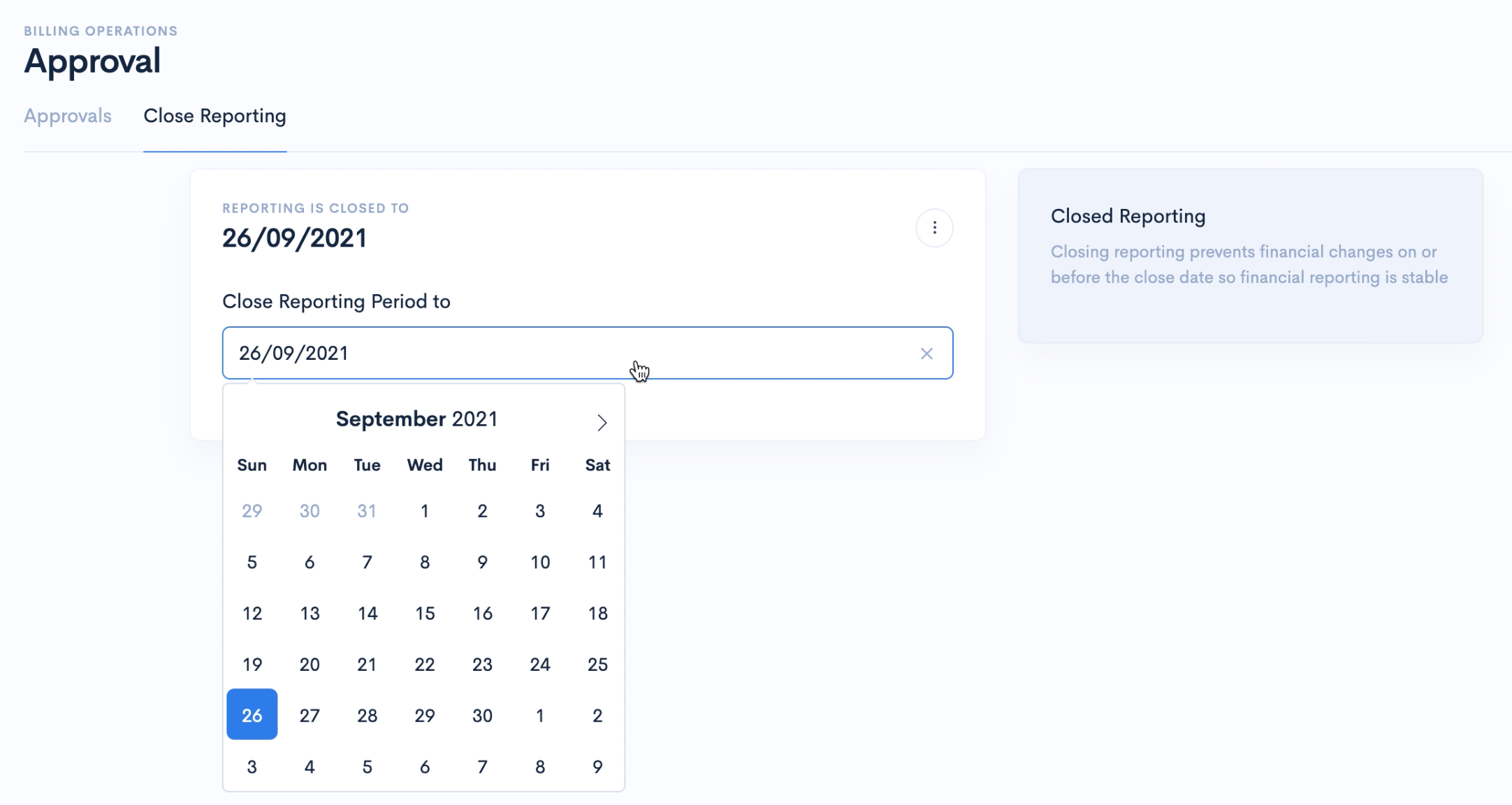 Along with this new feature, we have introduced some related restrictions that kick in after a reporting period has closed: a restriction on new transactions and a restriction on material changes.
New transactions
New transactions will not be able to be created for dates on or before the reporting close date, after that date has passed. In this scenario, the user will be prompted to update the transaction date to a date after the reporting close date.
Material changes
"Material" changes to transactions with a transaction date on before the reporting closed date are not permitted after the reporting period has closed. A material change is one that would affect:
The value of the transaction.
The item code or description of charges.
The ledger date of the transaction.
In this scenario, you can still make some changes: the due date can be modified, and comments can be added and changed.
Rollout of these new features
The ability to close reporting periods is currently in the Preview release stream for selected customers. We expect this item to move into production around Wednesday 27 October 2021.
If you want to provide feedback or if you find a bug, now is the time to reach out – depending on where you are in your solution implementation lifecycle, you can get in touch with your account manager, your DGIT Professional Services contact, or Inomial Support.