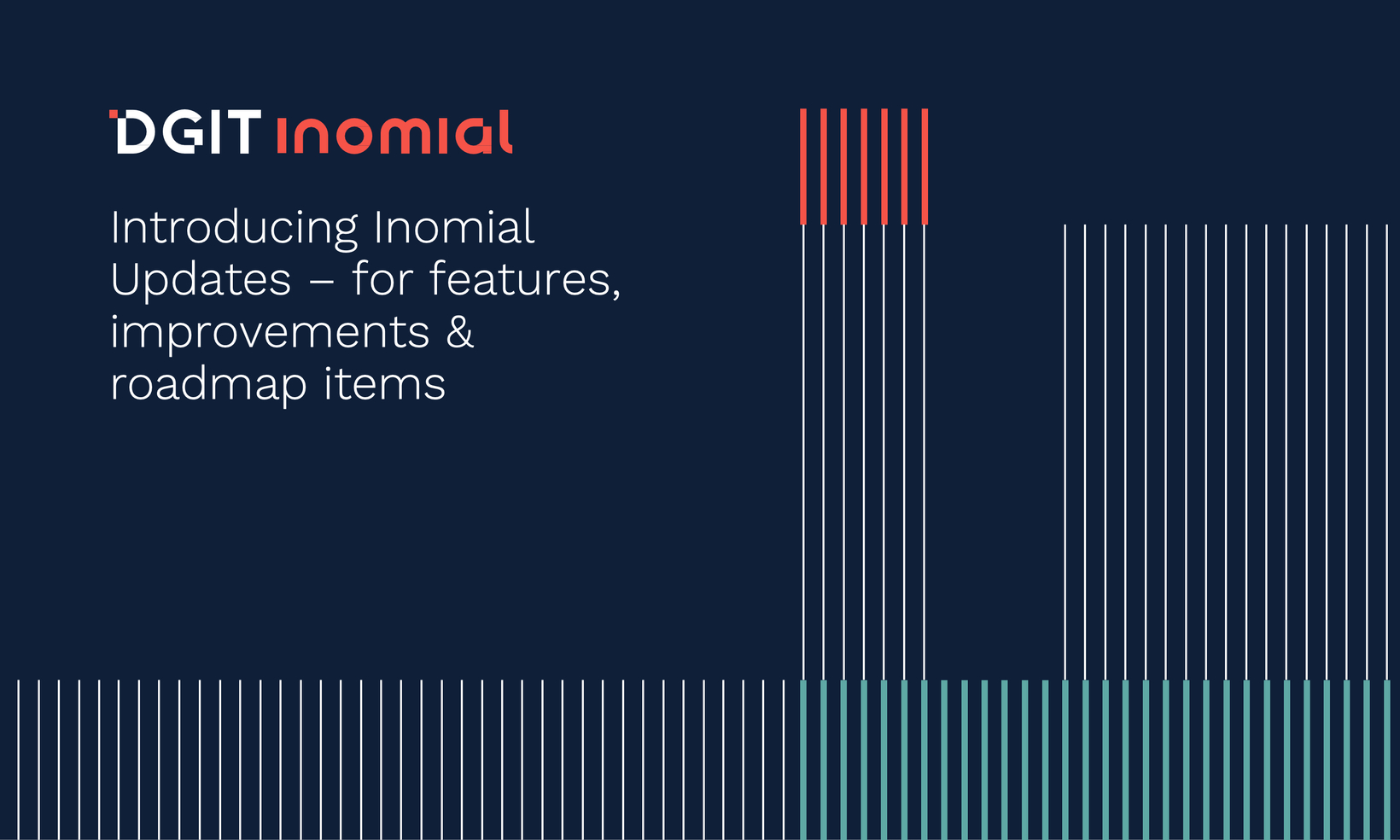 DATE:

AUTHOR:

The DGIT Systems team
Introducing Inomial Updates
DATE:
AUTHOR: The DGIT Systems team
Welcome to the new hub for product updates and general news for Inomial 7 by DGIT Systems.
We're going to use this space to let our customers know about the latest new features, improvements, and roadmap items. Any significant platform outages for upgrades or maintenance will also be announced here.
You can subscribe to updates via email (more on this below), or bookmark this page and check back regularly.
To get you started, we've already published a few Inomial updates, which you can find here:
To view roadmap items, click the Roadmap tab at the top of the main updates page, as shown below. Note that some smaller items won't be reflected on the roadmap, but we'll announce them as they become available.
Subscribe to updates
To make sure you're the among the first to know about new features and improvements, you can subscribe via email using one of the options below.
Subscribe to all updates
Subscribing to all updates will ensure that you are notified of every Inomial update. (Don't worry, we won't overload your inbox with updates – everything published here will be newsworthy.)
To subscribe to all updates, click the Subscribe to updates button in the upper-right corner of the page.
Subscribe by category
As an alternative ot subscribing to all updates, you can subscribe only to specific categories.
Each update is tagged with one or more categories, such as:
New Feature – for updates on significant new features added to Inomial
Improvement – for updates on minor improvements to existing features
API – for updates on new capabilities for the Inomial API
News – for general news
To subscribe to a category, you'll first need to subscribe to all updates. Once you've done that, you'll see a Manage subscriptions button in the upper-right corner of page.
When you click Manage subscriptions, you'll be able to select one or more categories to subscribe to, as shown in the screenshot below.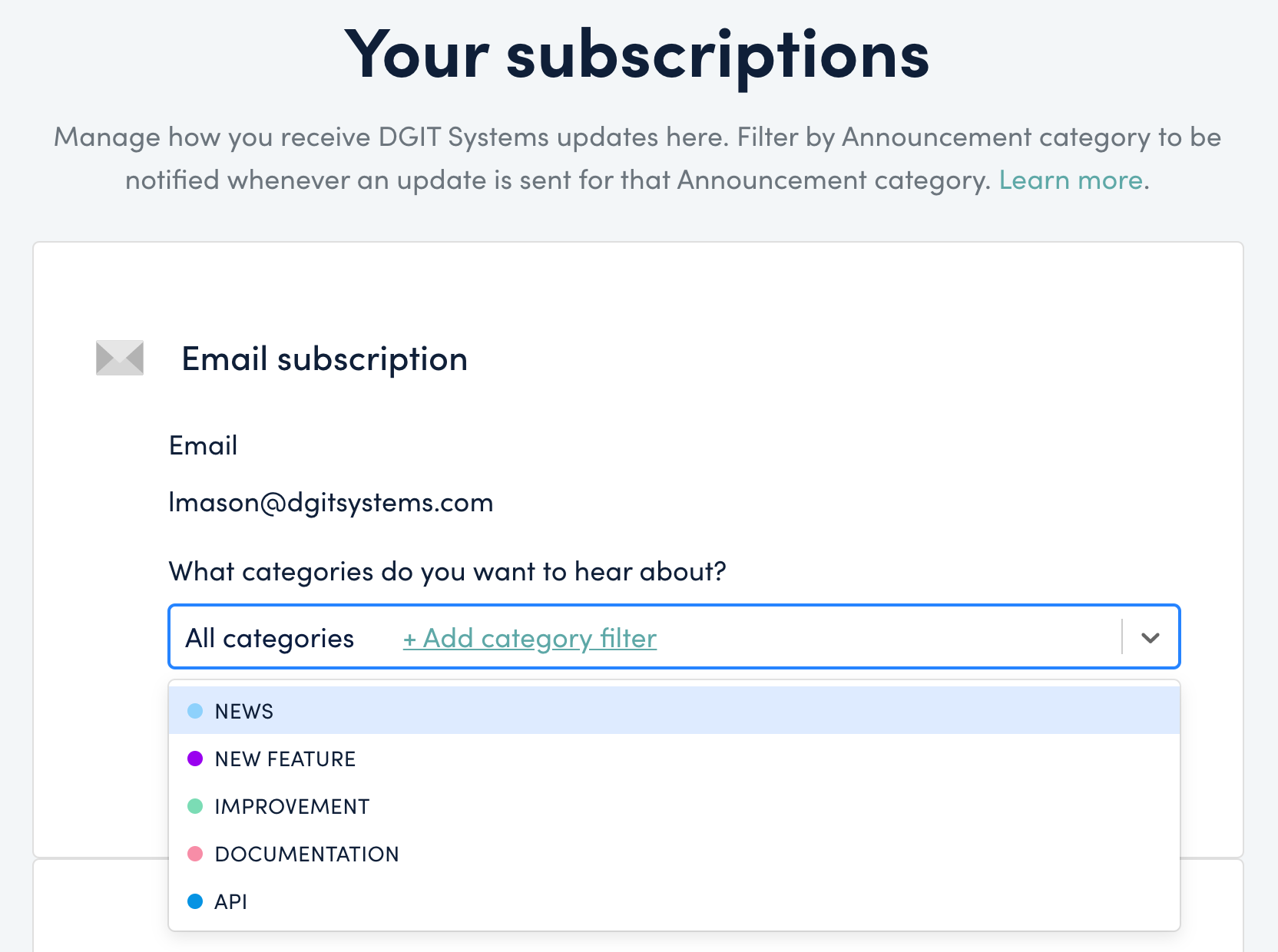 Subscribe to roadmap items
You can subscribe to specific work items in the roadmap by clicking the Subscribe button under each item.
When you subscribe to a roadmap item, you'll be updated via email when we publish an announcement to let you know that the item is available.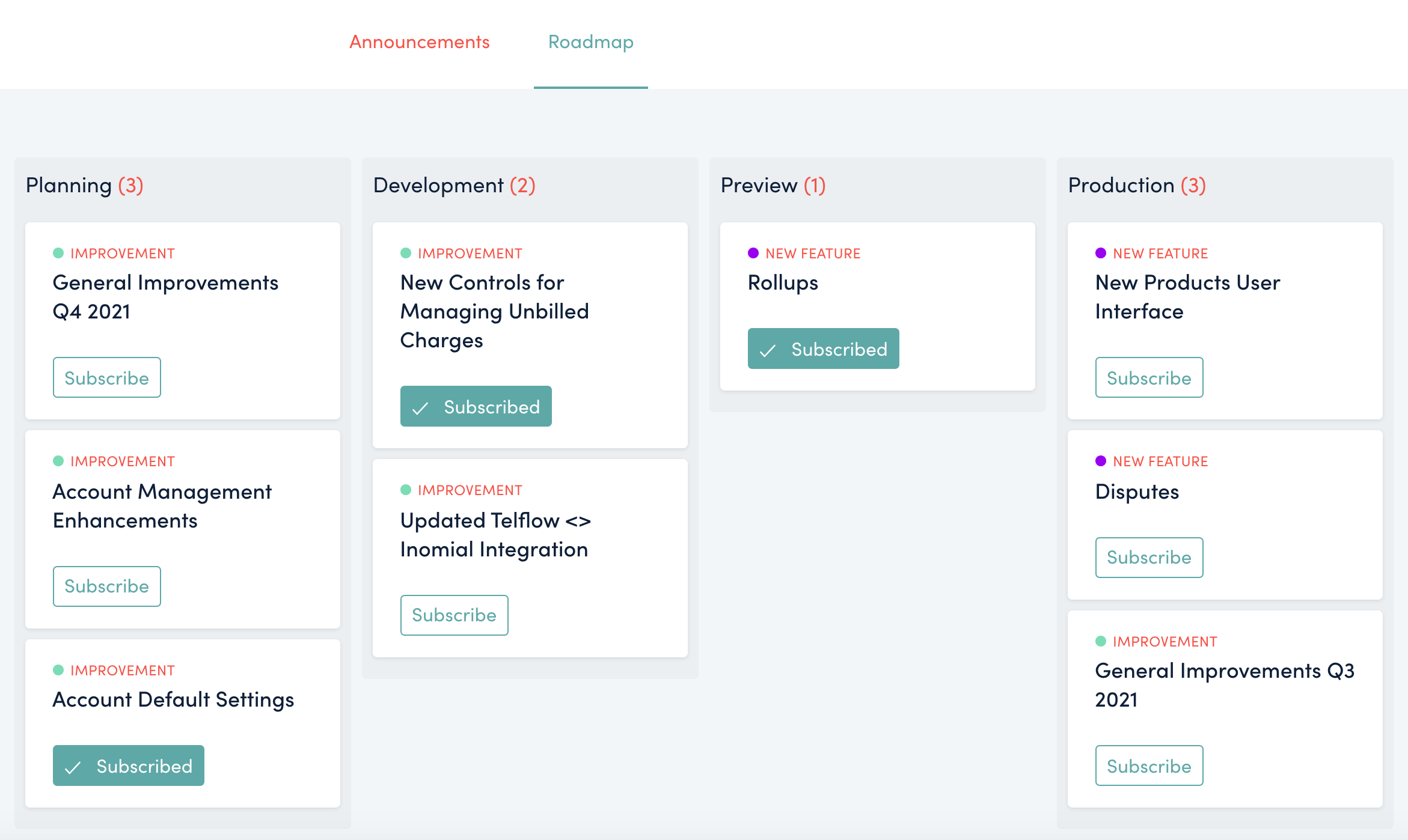 More information
If you have any questions about these updates or need help with subscribing, don't hesitate to reach out to Inomial Support.