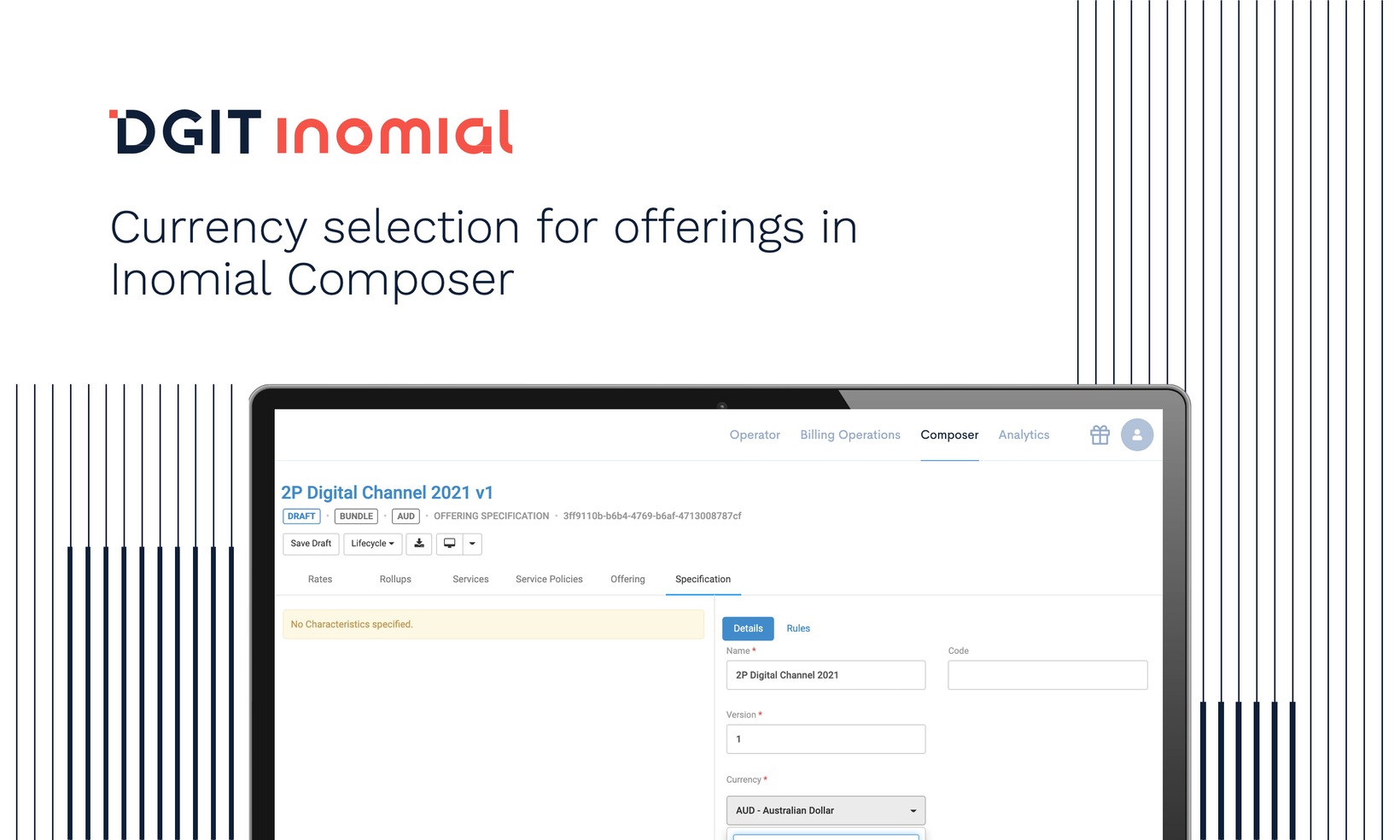 DATE:

AUTHOR:

The DGIT Systems team

RELATED ROADMAP ITEMS:
Currency selection for offerings
DATE:
AUTHOR: The DGIT Systems team
As part of our work to support multiple currencies in Inomial, we've introduced the ability to select a currency for an offering in Inomial Composer.
When you create or edit an offering specification in Composer, the Specification tab enables you to select the offering's currency from the Currency drop-down menu, as shown in the screenshot below.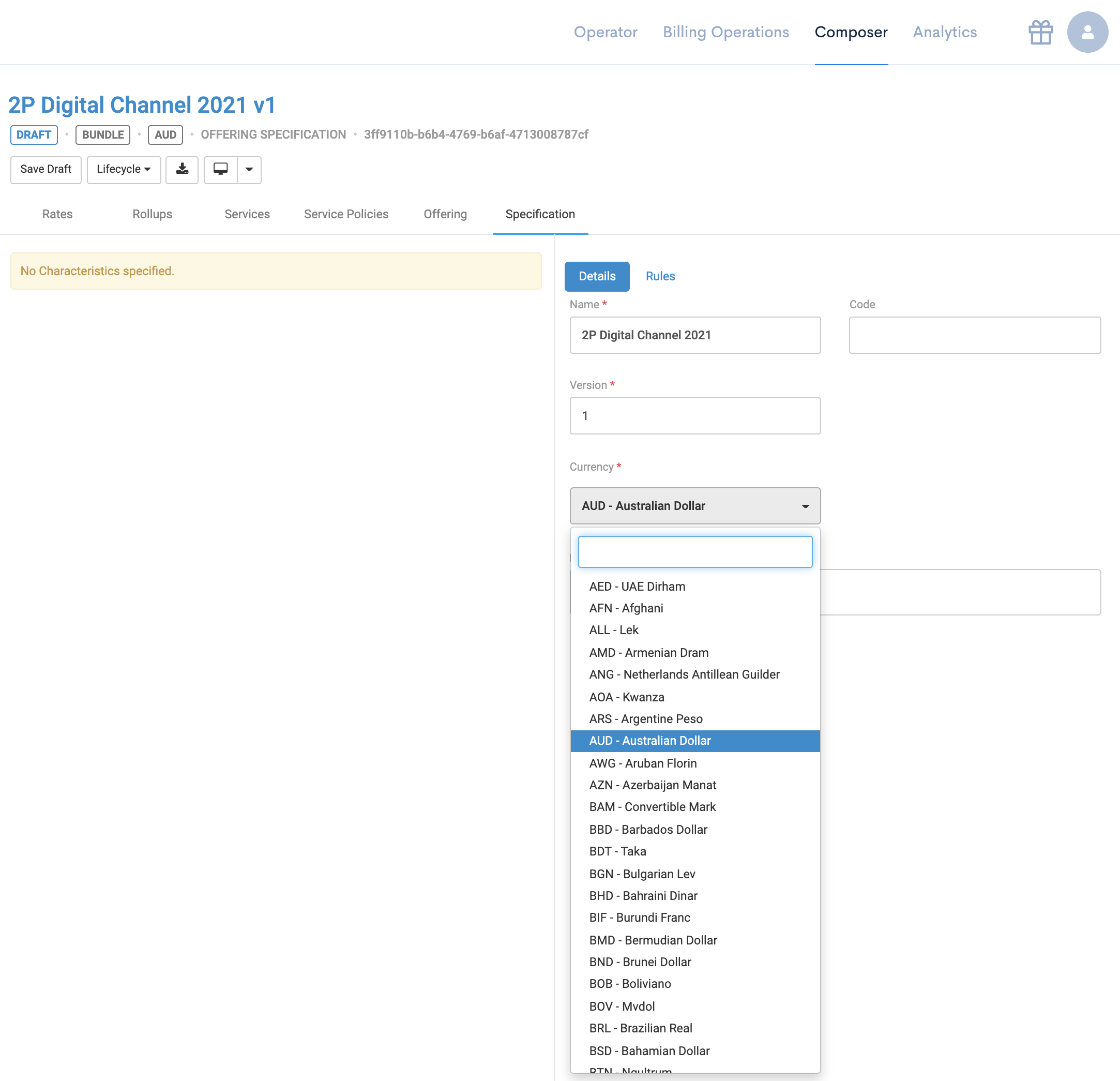 The currency that's been selected for an offering is displayed in the offering's header. In the example below, you can see an "AUD" label to indicate that the offering is in Australian dollars.

When a user adds a new product for a customer in Inomial Operator, only offerings of the same currency that is set for the account will be available to select.
Similarly, when an offering for an existing product is changed, only offerings in the same currency will be able to be selected. (To check the currency that is associated with an account, look at the account info panel – example shown below, with a blue "AUD" label).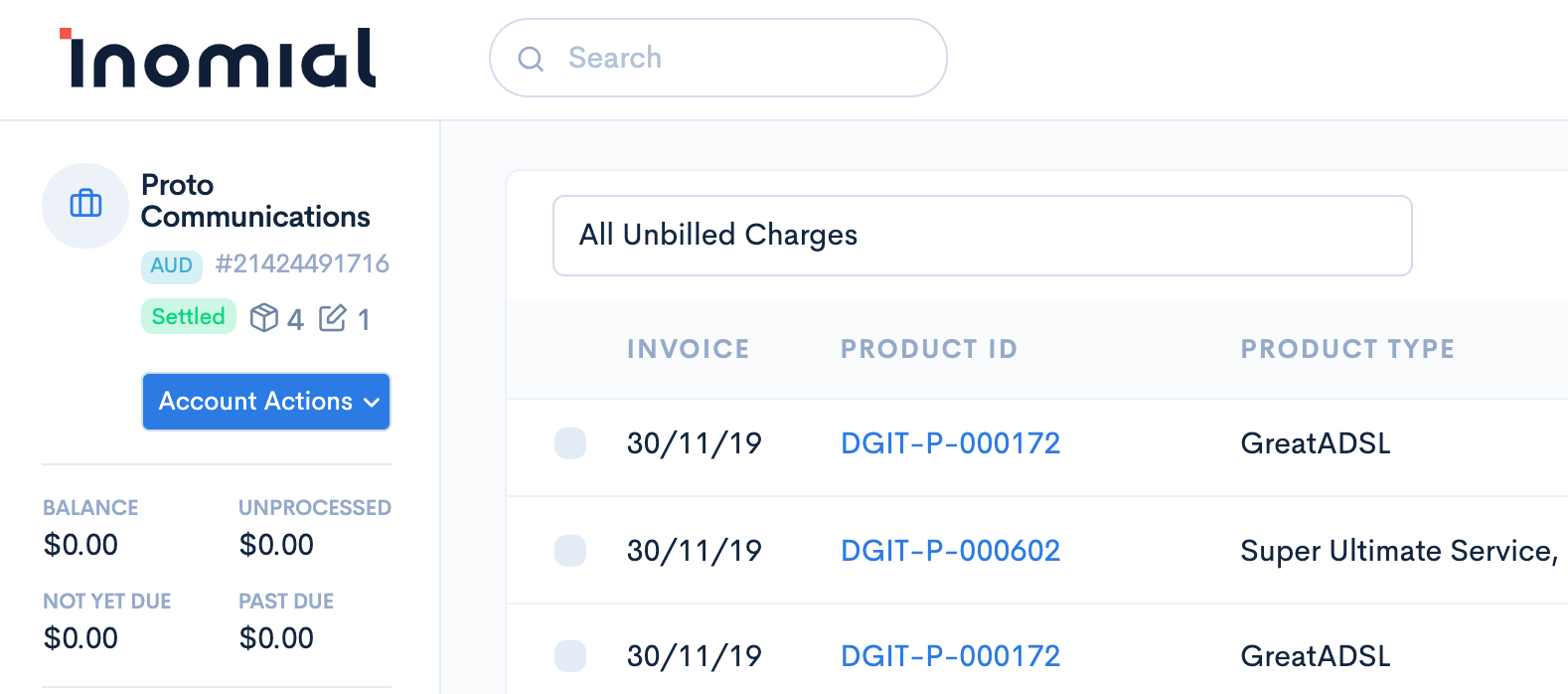 This improvement will be going live for Inomial customers from 28 October 2021.